Zen-ful Houses
More little zen-ful houses. This is in response to Sandra M.'s challenge on facebook, and I got so many requests that I'm working on a video lesson. Didn't realize that so many people shared the same love for little houses that I do!
I used Gray markers to shade the line-art, using a value range of grays, from N0 to N6. This helped to separate the background houses from the foreground ones:
This one is very different than the first one I made a few days ago, the technique is completely different and yet the results are very similar. Can you tell what is different in these two? Aside from the fact that there are more houses in the second one. Can you pin point it? Which one do you like best?
Ok, let me tell you what's different: the houses on the left are seen entirely from frontal, elevation point of view, like facades, while the houses in the left are seen from a higher point of view at an angle. Although this difference is subtle, it makes a very huge difference in the way the houses are constructed. The drawing on the right is far more advanced and difficult to create than the one on the left!
Once again, if you want to find more inspiration to draw these little houses, look at my very large Pinterest board on Castles and Fantasy houses:
I got so many requests that I made it into a lesson. Visit the shop for more information: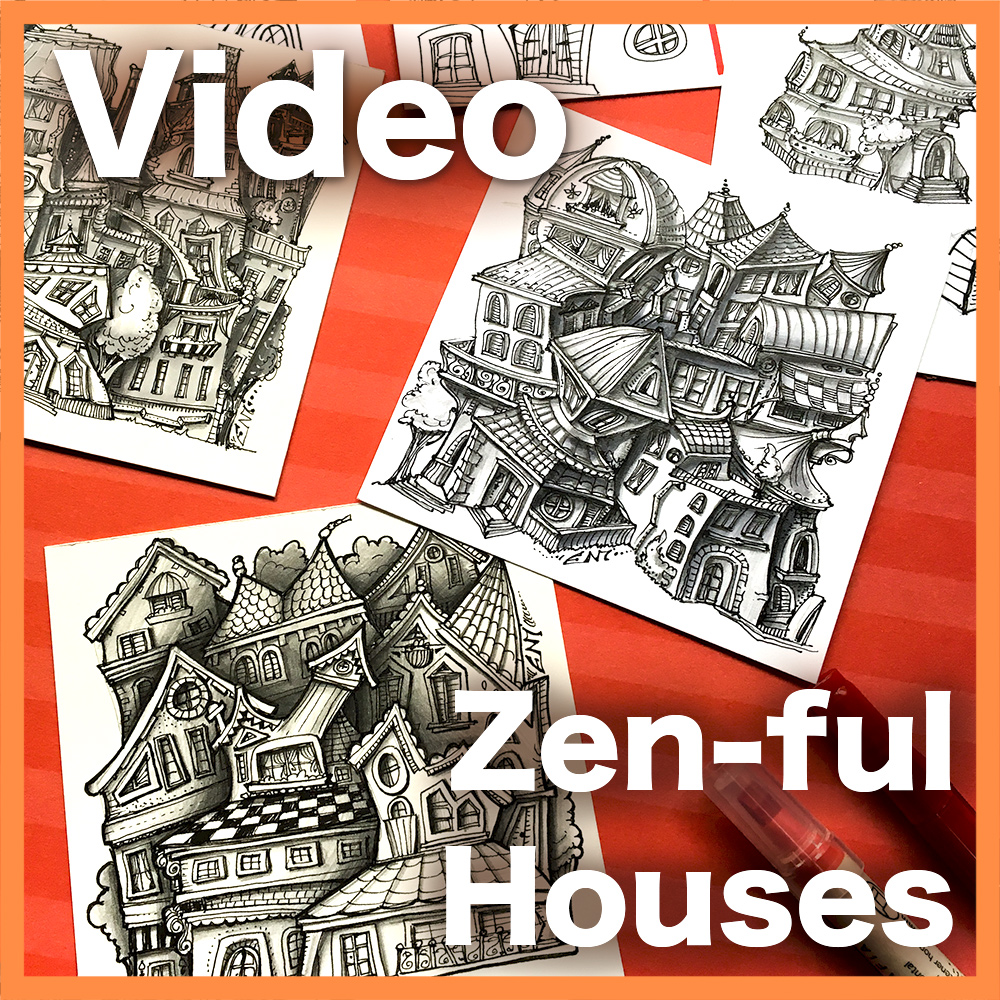 Zen-ful Houses Video Lesson
Learn how to create these adorable villages made of tiny fantasy Zen-ful houses. Two different techniques, intermediate and advanced. An 1:15 hour long video.