More summertime tangling
The summer is not over, but it feels like it. School has already started for my son, and my relatives have already left after visiting. The house feels empty and quiet!
These are the Zendalas we created together:
Right before they left, we had two more tangling sessions, where we created distressed tiles:
It was such a joy to have my niece and sister in law here with me! I cannot believe how many tangling sessions we had together. Such fun! She shows such promise.
The night before we created the distressed backgrounds using inks. The next day, we tangled over the tiles using various different types of pens and colored pencils.
We used tangles Arukas, Drupe and Hamail.
Today she wrote to me that she was so "distressed" and missed me. What a sweetie, I miss both of them too!
If you would like to learn more about how to Tangle over distressed tiles: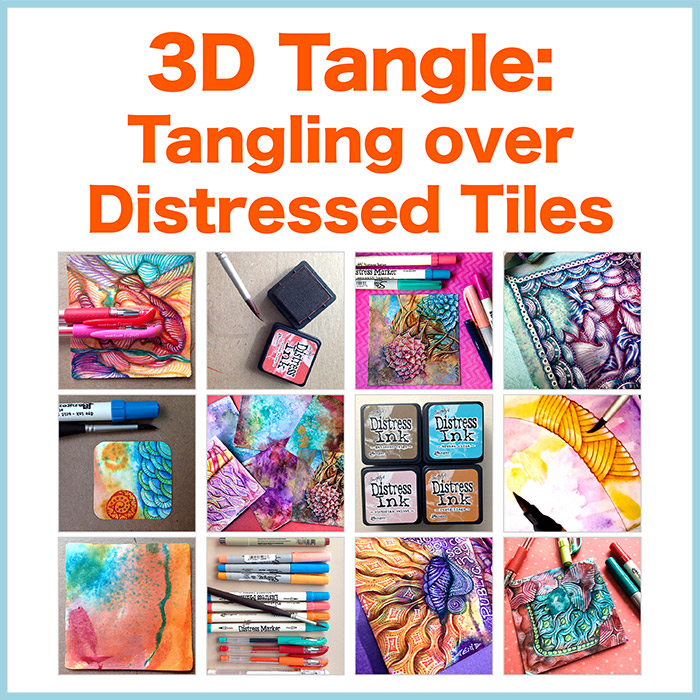 Tangling over Distressed Tiles - Ebook
Learn how to use various different types of pens to create vibrant colorful Zentangle® over distressed tiles.