Treasure Knot
Funny how things seem to progress in a sequence. After my combo "Tan Treasure" and "Knotted Dragon" (see this post), I felt the urge to try a knot with something different.
You see, it started as a knot. Not a dragon, just a knot. Here's the line-art:
Obviously I had to use Mooka3D in some of the terminals, right! And for those of you are super perceptive, see that little bit of fractalizing on the upper corner? All was going well, when I decided to use the brown pen.
Once I applied the brown pen, I couldn't help myself and had to go Tan Treasure. I promise I didn't mean to, it was just a natural development!
If you want to learn how to create Tan Treasure tiles, then visit my shop: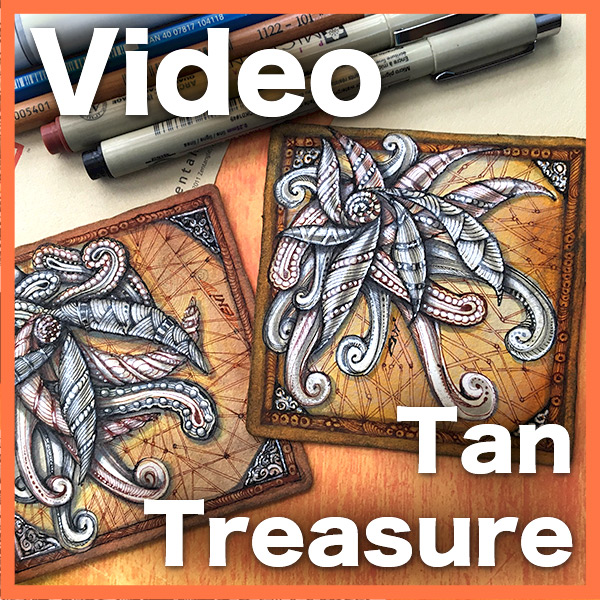 Tan Treasure Video Lesson
This fantastic video shows you how to use Renaissance brown and black techniques over tan tiles.