Treasure Knot with Flower
I'm still having tons of fun with knots and Tan Treasure "Renaissance" treatment. Can't get enough of these knots!
The top flower was made with Betweed (Zentangle) and the other one with Kwazeela (Eni Oken). Here is the tile after it was distressed in tan, before shading:
And here it again once it was shaded with markers, pencils and more, using Renaissance techniques describe in Tan Treasure.
If you want to learn how to create Tan Treasure tiles, then visit my shop: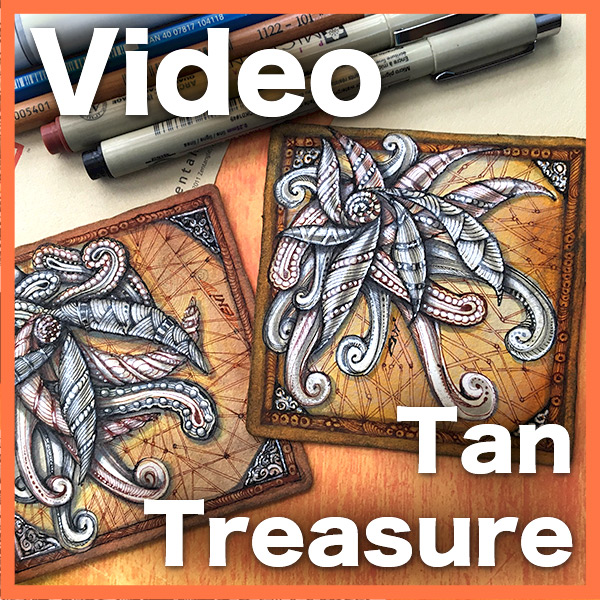 Tan Treasure Video Lesson
This fantastic video shows you how to use Renaissance brown and black techniques over tan tiles.