Seawaves
A little late to the party, last week's focus tangle was Ginny Lu's Sea Wave tangle which reminds me a bit of aura-leah. I'm still playing with those crazy overlaps and also the mixed media smooth blends.
This time I didn't leave negative space like in the previous tile, and I REALLY like how it turned out. It's a little time consuming and crazy to create these, the overlap is just incredibly time consuming, but the results are really fun. Here's the line-art before shading:
After the line-art was ready with tons of contour hatching, I used a two gray copics to explore and create basic shading (N0 and N2). After that, I worked the tiny corners with a regular pencil and then with a black colored pencil. And finally, I blended the black pencil with a marker blender.
Here is the final picture again:
If you want to learn how to shade smooth blends using copic markers and colored pencils, visit my shop or check out my latest lesson: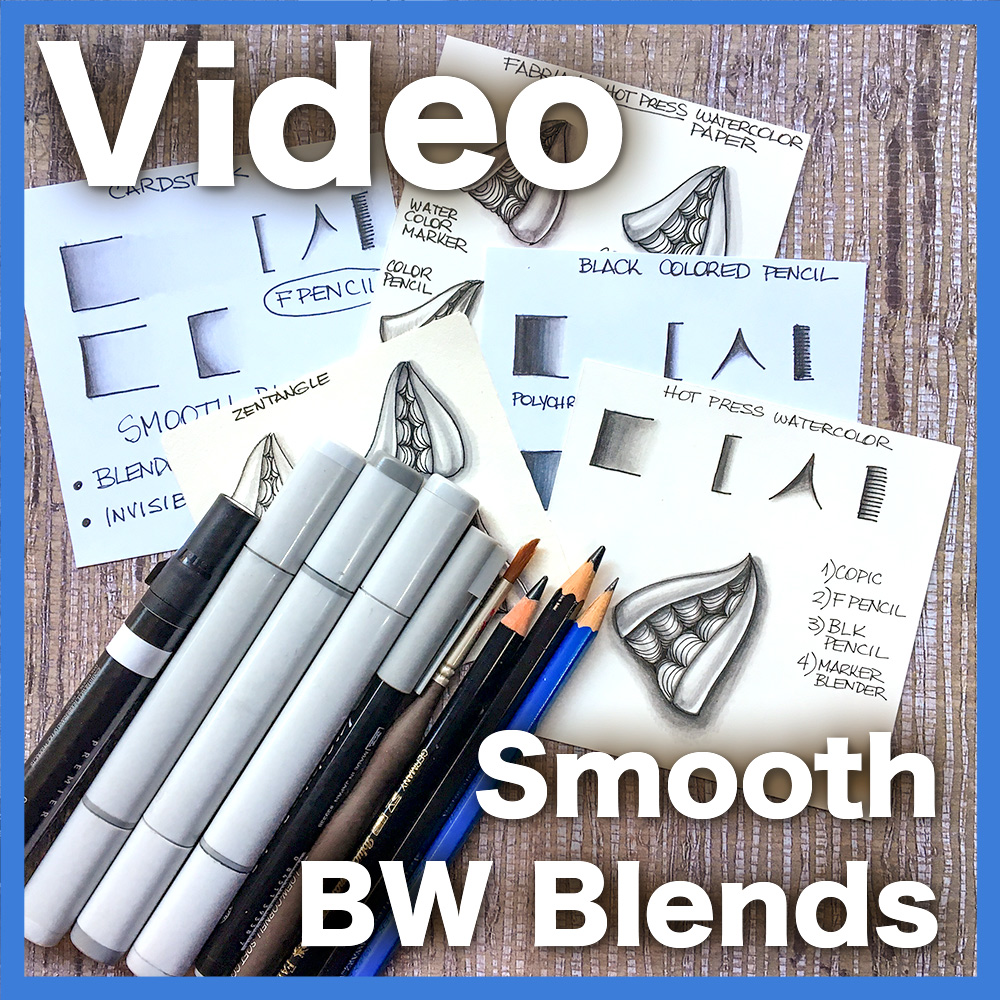 Smooth BW Blends Video Lesson
Learn how to create smooth and dramatic blends using a variety of different media.