Framed Quote in Black and White
Still playing with framed quotes and loving it. This time in pure black and white -- I was away and didn't have all my tools with me. Still, was so much fun, and the shading turned out super dramatic with the black colored pencil.
Here is a mini-sequence to show how this was created:
And here you can see the line-art before shading:
If you want to learn how to create these beautiful Tan Treasure Framed Quotes, then visit my shop: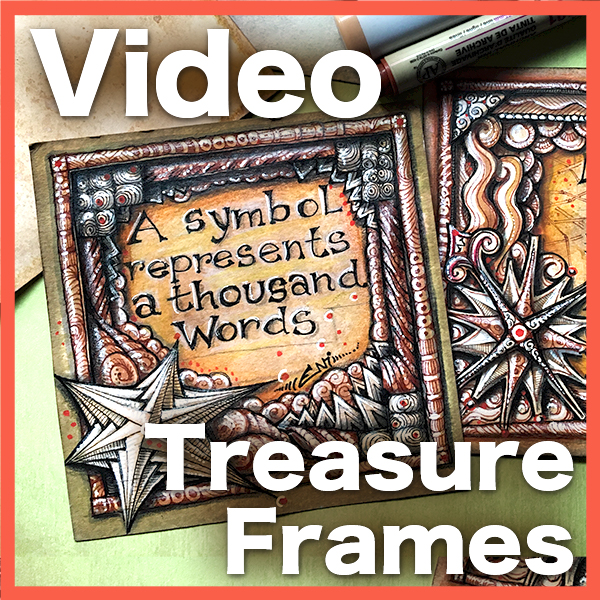 Treasure Frames Video Lesson
Learn how to prepare Tan Parchment tiles, how to center and create a quote, and how to create a gorgeous frame using Renaissance techniques.